District Governor (Susan) and Treasurer (Michael)
Susan O'Brien is North Carolina's District Governor for the Lions year 2023-24. She and her husband Michael became Lions in 2010 while living in Brookfield CT, then transferred their membership to the Waxhaw Club following a relocation to the Charlotte NC area. Throughout their tenure, they held many leadership positions at the club and district levels and are both Melvin Jones Fellows. They are recipients of numerous Lions awards, and Susan was publicly recognized as one of Waxhaw's "50 Most Powerful Women". She recently received the U.S. President's Volunteer Service Award from the White House as a tribute to her substantial hours of community service.
Susan is a graduate of Carnegie-Mellon University with degrees in both Physics and Management Science. She started her career as a research engineer in the semiconductor industry and is currently a Senior VP at Bank of America. Susan and her husband Michael, a retired carpenter, live in Fort Mill, SC. Their four children and two grandchildren all live in various northeastern states.
Michael is the District's Sight and Hearing Preservation Chair, and leads Waxhaw Club's KidSight vision screening program. As District Governor, Susan's vision is to help all Lions Clubs improve their growth through enhanced marketing, collaborative services with non-Lions, and expanded engagement in youth programs that encourage family-based volunteerism. They have a lot of fun working with the Waxhaw Lions to address food insecurity, perform eyesight screening, and bring joy to the elderly!
More Members, More Service, More Heart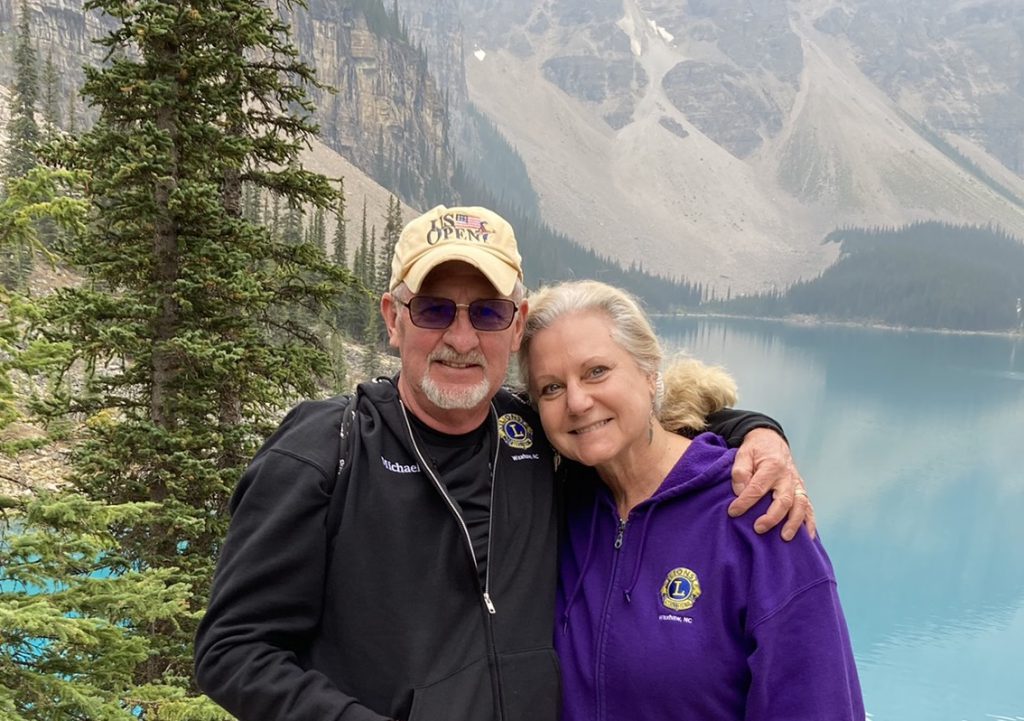 Waxhaw Lions Club members meet at 6:30 p.m. on the 1st and 3rd Thursday of each month at various Waxhaw locations.
For more information, please contact us at info@waxhawlionsclub.org or message us on Facebook: @WaxhawLionsClub