Free Vision Screenings
Organizing and conducting free pediatric screening for children in the greater Waxhaw area using state-of-the-art PlusOptix vision equipment.
Facilitating free vision and hearing screenings utilizing the North Carolina Lions, Inc. Mobile Screening Unit ("Vision Van").
Providing eligible residents with eyeglasses and hearing aids based on financial need
Collecting, sorting, and recycling eyeglasses, hearing aids, ink cartridges, and cell phones
Partnering with local schools to educate children on the mission of the club and provide needed supplies.
Transporting and sponsoring visually impaired people to various North Carolina Lions programs.
Supporting international, national, state and local social service organizations, such as Brighter Visions, Camp Dogwood, and Common Cupboard.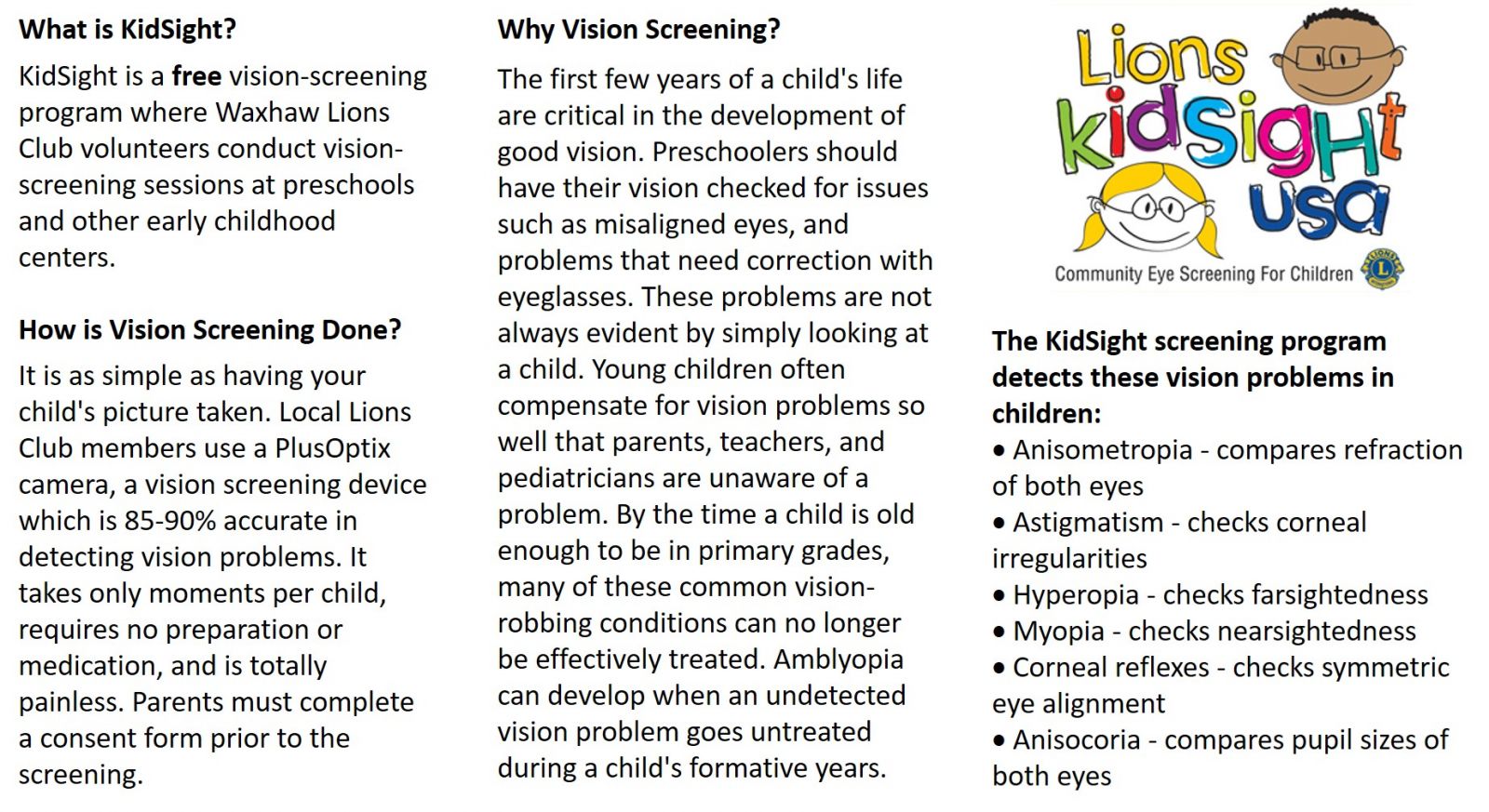 Please contact one of the Club Officers for more information on FREE vision screenings or how our club can better SERVE the community.